In this episode, we talk with Steven Claeys who is wheeling in style with his cleverly designed wheelchair adapted trousers.
Steven is from Antwerp, Belgium, and is in the process of reinventing "pants" for men who use wheelchairs. Steven is a classic case of someone who is frustrated by a problem – but not stopped. In fact, when he did not find a good solution, he got busy.
He talked with other wheelchair users and learned what he already knew; he is not alone. Other men struggle trying to change their trousers independently and suffer because of the discomfort of sitting for long periods of time. This propelled Steven to create a solution for himself and others.
What Now?
In this episode, Steven talks about his journey as a newly disabled man and his acceptance of facing "what now?"
After receiving a bachelor's degree in Law he took some time to go backpacking in Australia (2014). To earn some travel money, Steven took a job working on a farm. Unfortunately, an accident left Steven a quadriplegic.
Once into recovery, he started a dutch blog-forum that features positive stories about people's experiences with being disabled called Rolmodel.
Having an accident and becoming a wheelchair user is a game-changer. Steven's honesty will warm your heart.
I discovered Steven through a fun IndieGoGo video where he point-blank talks about his "bum" …and maybe yours too, if you use a wheelchair.
Wheelchair Adapted Trousers
It's clear this man has some savvy business chops because he was chosen by business investors through a competitive election campaign. Surprised by his own success, the assistance received from the Caring Entrepreneurship Fund competition led to Steven's start-up business venture, Makt by Sitwear.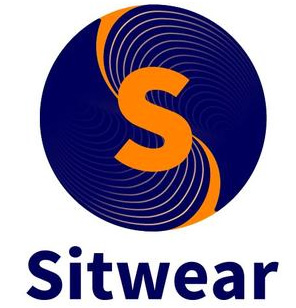 Once the business groundwork was underway Steven did a lot of research. He talked with clothing designers to fine-tune the fabric and design of his pants.
His goal is to make the perfect pair of trousers that are attractive, well-wearing, and supportive of the needs of those who sit for long hours. Most importantly, to help prevent pressure sores and skin damage.
This episode is a delightful and authentic account of self-reinvention.
The Perfect Pair of Pants for Wheelchair Users

To learn more about Steven you can find him online at:
Be sure and watch his fun and informative video here:
https://www.youtube.com/watch?time_continue=5&v=Q0VOLjrEDHQ