Learning how to live well with an invisible illness like Crohn's disease doesn't come easy but it can be done and Sheela Masand is living proof.
As a successful business coach, Sheela Masand works with heart-centered service professionals. She helps solopreneurs hone in on their zone of genius to uncover their uniqueness. The reality is that a cookie-cutter approach to business, or life, for that matter, just doesn't work.
Sheela believes that once a business owner is in alignment with what is true (for them), then success will naturally unfold. This same fundamental truth can easily be carried into living well with an illness.
Go-Getter
Originally from the UK, Sheela now lives on the Costa Blanca, Spain and has for the past 32 years.
When I asked how this came about, Sheela explained, that starting out as a travel representative she wrote letters to a host of travel companies and eventually secured a post in Spain.
According to The World Health Organization, Spain, and in particular, the area of Javea in Costa Blanca, has one of the healthiest climates with more recorded hours of sunshine per year. (Ok – Who can I write to?)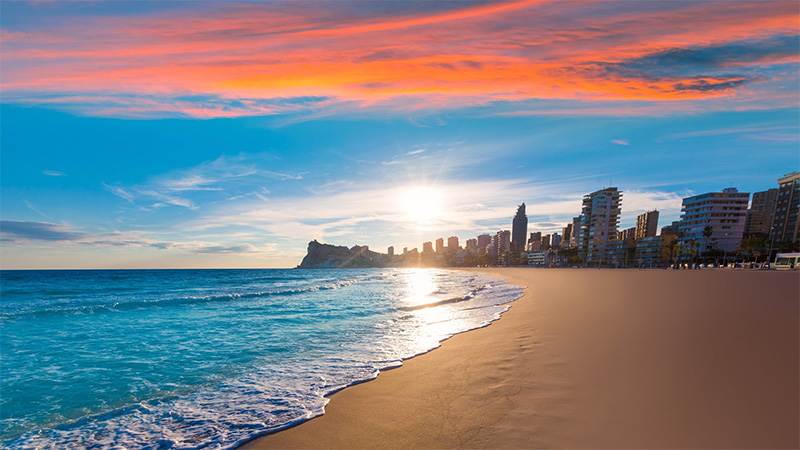 Not every young woman has the gumption to do what it takes to pack up and move to another country. Clearly, Sheela is a go-getter who can figure out how to make things happen.
Life Path
Sheela, now divorced, is the mother of two wonderful children. An entrepreneur at heart, Sheela created a successful food import business with a business partner. Things went well for some time and the business grew to more than 20 employees. However, the unexpected death of her business partner led her to question her life choices. Though her success gave her a sense of independence, she felt unfulfilled – and longed to work with people in more of a supportive and helping capacity.
Coaching
Missing the support of her business partner led Sheela to seek the services of a coach. This proved to be immensely helpful and allowed Sheela to discover that business coaching was what she really wanted to do. After training and becoming certified in programs from Louise Hay, hypnotherapy, and NLP (neuro-linguistic programming) she started her own business and life coaching enterprise.
Along the way she joined the email list of Jamie Smart and in 2010 she received an email about The Three Principles, an understanding of how life works from the inside out. Intrigued, Sheela looked further and what she found rang true for her at a much deeper level.
It was then that her life and business began to take a different and more enriching direction.
Illness
For several years Sheela coped with what she calls niggling health issues. Starting with a bad back and later developing digestive problems. It made sense to her to become a vegetarian and later a vegan. This helped her health generally but did not fully resolve her digestive issues.
Eventually, she was diagnosed with Crohn's disease. It was a short time later, that a bad attack of Crohn's while on holiday in the UK, brought home to her just how serious her health challenge could be.
Crohn's is a chronic condition that seems to flare at the start of the summer season for Sheela. Throughout the hills and valleys of her journey with Crohn's Sheela has learned how to be quiet and take breaks when she needs them. Being a big fan of deep, non-judgment listening Sheela notices valuable insights from her illness.
Acceptance
Acceptance happened naturally according to Sheela. However, when you listen to her talk about her experience with illness it's clear the awareness of her own thinking plays a key role.
There are theories that suggest negative thinking can lead to ill health. It was through Sheela's own deep listening that she discovered she believed this concept and as a result felt responsible for creating her health condition.
The Three Principles teaches you that no one can control what thoughts enter into their consciousness, that's an unsolvable mystery. They only have a say in how they deal with those thoughts.
Discovering this insight provided immediate relief for Sheela as it meant she no longer needed to beat herself up whenever she had a Crohn's disease flare-up.
Mindfulness
In addition to working with entrepreneurs, Sheela also hosts webinars and organizes conferences – doing a lot of the behind-the-scenes work that helps others shine.
Being mindful of her illness is necessary but Sheela is okay with that and listens carefully to what her body needs.
There are no easy answers for any illness, invisible or otherwise, but as one coach told Sheela, overdosing on self-compassion is a good thing.
Sheela Masand
If you want to learn more about Sheela Masand and her services or connect with her for any reason you can find her online.
Website: https://sheelamasand.com
Facebook: https://www.facebook.com/sheela.masand