With the incidence of vision loss expected to increase with the rapidly aging population, the consequences of being unable to read prescription information poses a significant public health challenge. People who are blind or visually impaired can mistakenly consume the wrong medication, the incorrect dose, or an expired drug because they are unable to read the label or to distinguish between medicine containers.
Some patients have reported being victims of pharmacy errors due to the inability to verify the accuracy of a prescription label. Many with vision loss are forced to become dependent either on sighted companions, pharmacists, or even complete strangers to read them their prescription information.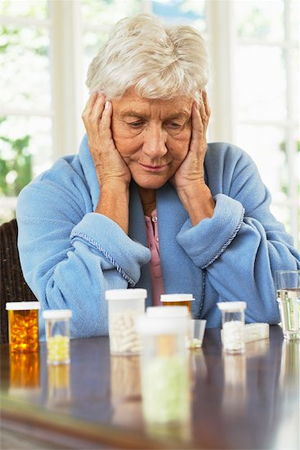 Persons who are blind or visually impaired deserve options that ensure they can take their medications – or help a child take their medications – safely and accurately.
To this end, Congressman Edward J. Markey (D-Mass.) introduced a new legislation (February 28,2012) entitled: H.R 4087 the Prescription Drug Labeling Promotion Act of 2012.
This new legislation is meant to ensure that people who are blind or visually impaired have full access to the information included on their prescription drug labels. The legislation convenes a working group of pharmacy representatives, patient and consumer advocates, and federal regulators to develop guidance for pharmacists to ensure that the blind or visually impaired have safe, independent, and comprehensive access to their prescription drug information.
The guidelines will provide pharmacies a range of options that could address the needs of their blind and visually-impaired customers, taking into account the challenges faced by smaller pharmacies.
"No one should have to sacrifice their independence or safety to take their medication," said Rep. Markey, senior member of the Energy and Commerce Committee and author of the 21st Century Communications and Video Accessibility Act.
"Being unable to read prescription labels can lead to unnecessary illness and added emergency room visits. The Prescription Drug Labeling Promotion Act helps turn pharmacies into partners for empowering all Americans to take full control of their health.  It is another important step to ensure that individuals who are blind can fully participate in 21st century society."? 
The legislation is endorsed by the American Council for the Blind, the American Foundation for the Blind, The National Federation for the Blind, and the Perkins School for the Blind.
A copy of the legislation can be found  HERE
Let's hope Canadian Pharama reads this report!