TINY HOUSE
The tiny house culture is a growing concern and I believe it will expand as people downsize. For many, there will be an increasing need for wheelchair accessible tiny homes. The vast difference is how space is used to accommodate the bathroom and bedroom location.
REGULAR TINY HOMES
Most tiny homes do not exceed 500 square feet in size. The typical tiny house on wheels is usually less than 8 by 20 ft (2.4 by 6.1 m), with a livable space of 120 sq ft or less. This is important to abide by road regulations for towing and to exempt it from needing a building permit. It's fascinating how compact and eco-friendly a tiny home can be with good planning. Storage design is unique and creatively uses every nook and cranny. Other items like the compost toilets, water use and storage, solar generators and more, fits into the philosophy of tiny living.

DRAWBACK OF TINY HOMES FOR ACCESS
Most interiors of a tiny building plan do not include wheelchair accessible tiny homes. The bed location is generally in an upper or loft area of the structure. Of course, this would exclude people with mobility impairments and many seniors from benefitting from tiny living. And, much like a regular mobile home, tiny homes on wheels need stairs to gain entry.
For younger people, usually, those who do not have children, tiny homes are a good option. They are affordable and if one has a wondering heart, travel is also possible.
WHEELCHAIR ACCESSIBLE TINY HOMES
For wheelchair users, complete main floor access is needed. Designing tiny with access is no small feat. LineSync Architecture did just that with their Wheel Pad tiny house design. A friend became disabled, due to an accident, and inspired the project concept. Clever design and wheelchair adaptions came together to design an eco-friendly 200 square foot accessible bedroom and bathroom module that can be temporarily attached to an existing home. This wheelchair accessible tiny home is ideal for a stroke patient or a family member coming home from a rehabilitation setting following an accident.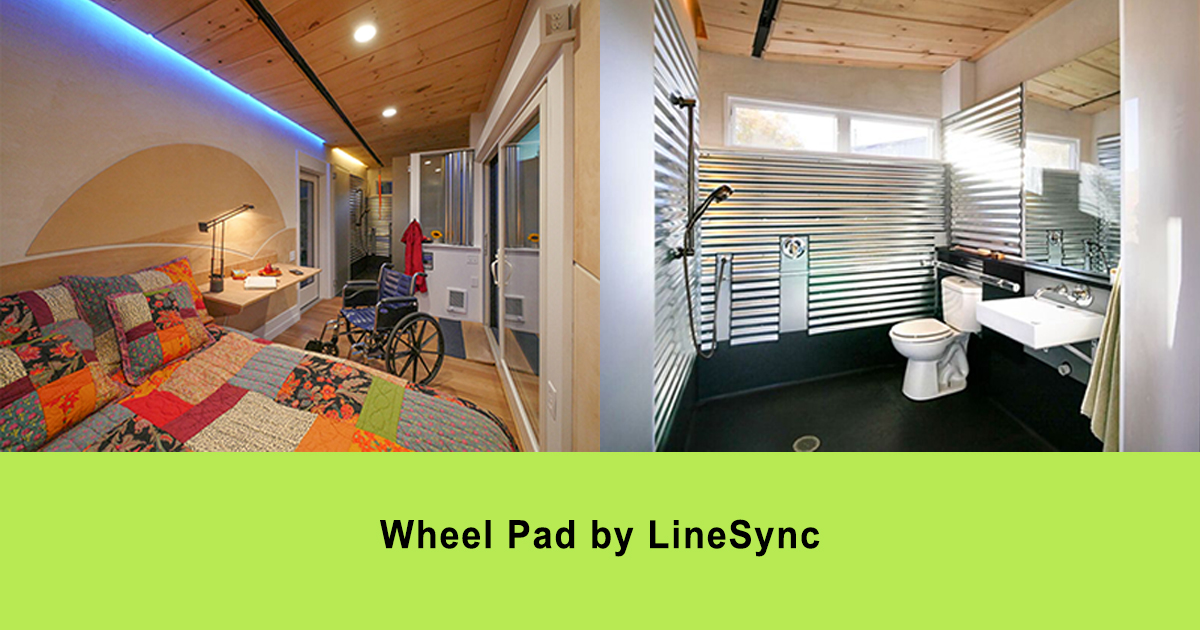 CHECK OUT THIS VIDEO ABOUT WHEEL PAD
LineSync Architecture | Wheel Pad | Wilmington, Vermont from Chibi Moku on Vimeo.
AGING POPULATION SOLUTIONS
As the baby-boomer generation enters its senior years, the strain on long-term care facilities is a growing problem. The demand for senior care is causing families to find solutions beyond institutions. A Virginia-based company, N2Care, has come up with a solution called the MedCottage. The MedCottage is a pop-up, portable, medically equipped suite that can be placed on a property next to a residential home. This allows families to easily provide care for senior loved ones.
The 12-by-24-foot MedCottage connects to a single-family house's electrical and water supplies much like an RV. It is also loaded with technology and amenities for the health, comfort, and safety. Ideal for the elderly or those recovering from illness or serious injury. The unit's cozy bedroom, bathroom, and kitchen offer the comforts of home while also incorporating the needs for wheelchair access. Vital health signs are also monitored thanks to technology that is tastefully blended into the cottage. This takes the idea of wheelchair accessible tiny homes beyond access alone.
BUILT-IN MEDICAL TECHNOLOGY
Units filter the air and communicate with the outside world via video and cell phone text technology. A hospital-caliber bed is included, that offers a built-in movable hoy-lift. This is very helpful should high-level caregiving be required. The raised toilet is unique in that it measures weight, temperature, and urine content. Ankle-level motion sensors are in place to alert caregivers if an occupant falls. And, a computer is configured to remind occupants to take medications.
Available for purchase or lease at prices that, according to N2Care, is roughly half the cost of a nursing home. The MedCottage is authorized for use in Virginia and is designed to comply with local zoning ordinances throughout the US. Virginia signed a special law to allow the cottages to be used.
By the year 2050, there will be more than 1.5 billion people worldwide over the age of 65, this might be a great way of bringing some at-home comfort and dignity to aging consumers.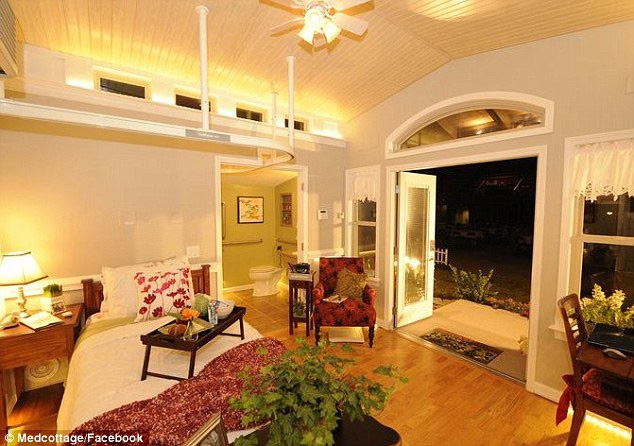 Let's hope they make it into Canada soon too!
Website: www.medcottage.com
CHECK THE VIDEO ON THE MEDCOTTAGE